Meet Our Expert Advisors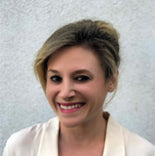 Dr. Sarah Levine, M.D.
Board-Certified Pediatrician
Pediatric Residency, UCLA
M.D., University of Arizona School of Medicine
Dr. Sarah Levine is currently an attending physician at the No. 1 hospital for children in the Western U.S. and a top 5 pediatric hospital in the nation (U.S. News & World Report, 2020-21). She is a member of the American Academy of Pediatrics.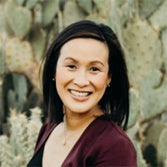 Dr. Thu Huynh, Ph.D.
Neuroscientist
Neuroscience Doctorate, New York University
Postdoctoral Fellow, Weill Cornell Medicine
Dr. Thu Huynh specializes in learning and memory. She received her Ph.D. from New York University, where she studied the relationships between physical stimuli and mental phenomena. As a mother of two, she has long been passionate about the science behind child development.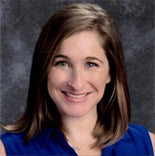 Megan Hanley, M. Ed.
Early Childhood
Education Specialist
Masters in Education, George Mason University
Megan Hanley is passionate about the knowledge & skills needed to engage younger children in learning activities. And as a mother of two, she is always refining the skills and concepts that inform effective child pedagogy.